We are a dynamic company that has been developing innovative products, for over 65 years, to heat the industrial, commercial, HORECA, worship buildings sector and we design and manufacture metallic fiber burners for heat treatment applications.
We control completely the quality of the product as we manufacture everything in-house, starting from cutting the metal sheet to the start up test of the finished product. Every process in the manufacturing, cutting, bending, welding, assembly and testing is managed by the KAIZEN method to optimize timing and quality.
The great experience, the manufacturing completely managed internally, the in-depth knowledge of burners, allows us to be a manufacturer whose main principles are quality, reliability, flexibility and speed.
We provide a complete service from pre-sale, feasibility study and needs analysis, to post-sales, specialized technical assistance and availability of spare parts.
Our goal is to offer customers a high quality product that is comfortable, economical, efficient and environmentally friendly.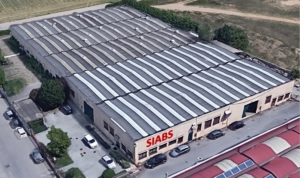 NOW !
REQUEST
A FREE
FEASIBILITY STUDY